Truck Horns
The truck horn section. Bigger horns, more noise.
All these air horns need an air source and valve, that can, at least, provide up to 4 - 8 bar (appox. 60 - 120 psi) of air-pressure.
These are just the horns (unless stated otherwise), so make sure you have your on-board air-pressure sorted.


Loading...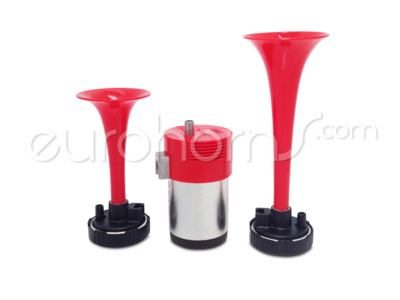 info
Fiamm basic double air horn set. The M4/TA2 24v air horn kit with compressor. A basic but effective air horn set for 24v vehicles.
Fiamm Double Air Horn 24v
Delivery time: 2-4 Work Days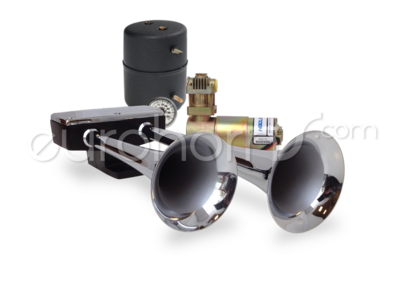 info
The most populair air horn set amongst Pick Up truck owners. The H00967EA Hadley Bully set for 24v vehicles, comes complete with compressor, fittings and compact air tank.
24v Hadley Bully set
Delivery time: 2-4 Work Days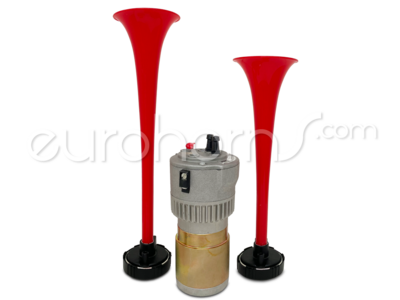 info
Fiamm Italian bus horn set. A 24v air horns set with a dual alternating sound. Often used by buses in Italy as a warning signal for oncoming traffic.
24v Italian Bus Horn classic line
Delivery time: 1-3 work days